ReproVision
Our expertise

ReproVision is a consultancy in clinical development, regulatory affairs and marketing, specialized in contraceptive products. ReproVision has been established by Tjeerd Korver, PhD, former Head Clinical Research Contraception at Merck Inc., formerly Organon BioSciences.
What can Reprovision offer to You ?
ReproVision provides a variety of services,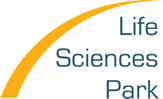 which may assist you in developing promising compounds into registrable and marketable products. Working from Oss, The Netherlands, ReproVision is close to the Life Science Park Oss, where many innovative companies active in related fields are located.
Experience of the Founder
Dr Korver has a longstanding (20+ years) experience in the Phase I-IV clinical development, registration and marketing of contraceptive products worldwide, including – but not limited to – Zoely® (nomegestrol acetate/17beta-estradiol oral contraceptive), NuvaRing® (etonogestrel/ethinylestradiol vaginal ring), Implanon® (etonogestrel implant), Cerazette® (desogestrel-only pill) and Multiload® IUD. This experience is now brought to you by ReproVision.